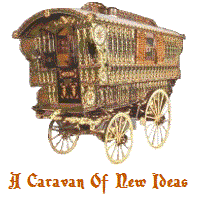 Important Note - The business offices of The Quilting Gypsy will be closed from Thursday, October 23
through Tuesday, October 28. This website will remain operational, and you can place orders as usual.
We will resume fulfilling orders and answering messages when we reopen on Wednesday, October 29.
Lanette will be working with Checker Distributors at the International Quilt Market Houston show in
Texas, retailers are invited to drop by for demonstrations of their latest and greatest new products.
Visit our colorful One-Of-A-Kinds page, and see some really exciting new tools, books and patterns!

The convenient and versatile new personal accessory, The Sensational Sip & Snip, is available now!